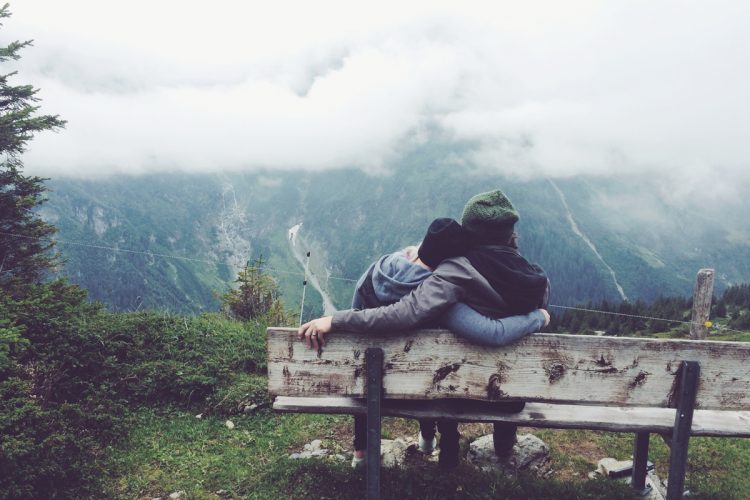 Overview
Uttarakhand Honeymoon Tour Package at an abode of snow covered mountains, high altitude lakes, rolling meadows, dense forests and rich flora and fauna. The place is ideal for new wed couples to have an exciting and memorable trip of their life with a perfect beginning. This magnificent Himalayan state offers numerous possibilities for romance and brings back unforgettable memories
Arrival in Deharadun & Mussoorie (40 k.m./1hrs)
On arrival in Dehradun Airport, our representative will meet and welcome you, after boarding in Ac Car drive to Mussoorie, arrival and check in the hotel, later you may visit Mall road and overnight stay in the hotel.
Mussoorie sight seen
After breakfast proceed to visit:- Kempty fallIts 15 kms from Mussoorie on the Yamunotri Road is the most fascinating and the biggest water fall, Kempty located in a beautiful valley of Mussoorie. Here you can enjoy boat riding, swimming pool etc. Gun Hill One can enjoy a thrilling ropeway ride to Gun Hill, the second highest peak of Mussoorie (2122 mts). The peak offers a panoramic view of the Himalayan ranges. Cable Ride Enjoy a Ropeway ride to the second highest peak of Mussoorie. It can also be negotiated by bridles path which forks-off from Mall Road near Kutchery and to reach takes about twenty minutes. The Ropeway distance is only 400 mtrs. And the sheer thrill of the ride is memorable. Laal Tibba Later back to the hotel, dinner and overnight stay in the hotel.
Mussoorie to Jim Corbett (330 k.m. 4-5 hrs)
After breakfast checkout from hotel and transfer to Jim Corbett, arrival and check in the hotel, after fresh up visit:- Jim Corbett National Park is the oldest national park in India and was established in 1936 as Hailey National Park to protect the endangered Bengal tiger. It is located in Nainital district of Uttarakhand and was named after Jim Corbett who played a key role in its establishment. The park was the first to come under the Project Tiger initiative. Corbett has been a haunt for tourists and wildlife lovers for a long time. Tourism activity is only allowed in selected areas of Corbett Tiger Reserve so that people get an opportunity to see its splendid landscape and the diverse wildlife. In recent years the number of people coming here has increased dramatically. Presently, every season more than 70,000 visitors come to the park from India and other countries. Garjia Temple Garjia Maa Temple is situated in the mid of Kosi River near Ramnagar. The temple holds great importance amongst the locals. Almost every couple who visits Corbett National Park, visit this temple of Garjia Maa to take their blessings. Corbett Water Falls The Corbett waterfalls, a small nonetheless an awesome view is from a height of about 60 feet and is in the backdrop of scenic greenish forest. Full moon light colored waterfall is really worth-while to observe. The wide area around the water fall provides very good parking and camping facilities. It is a very nice picnic spot. Overnight stay in the Resort.
Jim Corbett to Nainital (160 k.m. 4hrs)
After breakfast checkout from hotel and transfer to Nainital on the way visit:- Rudhradhari Falls Rudhradhari Falls and Caves in Kasauni are located at a place with terraced fields, lush green paddy fields and dense green pine forests. These magnificent waterfalls can be viewed while trekking to Adi Kailash region in the hill station of Kasauni. The Rudhradhari falls is a natural attraction here and many ancient caves are explored nearby areas. The falls impinging the valley flows from their as rivers and small springs. The puranic stories relate this place with Lord Shiv (Rudra) and Lord Vishnu (Hari). Baijnath Temple There is a famous Baijnath Mandir (Lord Shiva) on the bank of the river which is said to have been built by the Kumaon Katyuri king in around 1150 and it was Capital of the Katyuri dynasty of kings who ruled Uttaranchal during 12th and 13th century, Baijnath was once known as Kartikyapura. One of the most important places to visit in Baijnath is the historically and religiously significant Baijnath Temple constructed in the twelfth century. After visit above places drive to Nainital, arrival and check in the hotel later overnight stay in Hotel.
Nainital Sight seen
After breakfast proceed to visit:- Nainital is a glittering jewel in the Himalayan necklace, blessed with scenic natural splendors and varied natural resources. Dotted with lakes, Nainital has earned the epithet of ' Lake District ' of India. The most prominent of the lakes is Naini Lake ringed by hills. Nainital has a varied topography. Nainital unending expense of scenic beauty is nothing short of a romance with awe-inspiring and pristine Mother Nature. Naina Devi Temple Deemed as one of the 'Shakti Peethas' or religious sites, the temple of Naina Devi is one of the most important places of worship in Nainital. The temple is situated on top of the Naina hillock and attracts thousands of devotees every year. Legend has it that Sati (or Parvati), the daughter of Prajapati Daksha became Lord Shiva's consort.. It is believed that Sati's eyes fell at the same spot where this temple is built. Thus the name Naina Devi Naina Devi's temple can be reached by climbing to the top of the Naina hill. The gate to the temple is marked by a gigantic Peepal tree to the left. On the right are idols of Lord Hanuman and Lord Ganesh. Inside the temple are three deities. Mata Kali Devi, Maa Naina Devi and Lord Ganesh. National Zoo The Nainital Zoo or Bharat Ratna Pt. Govind Ballabh Pant High Altitude Zoo is situated in the hills of Sher ka Danda and is just 1 km away from the bus stand. At an elevation of 2100m. Above sea level, this zoo is a favourite of tourists, students as well as children. It provides a safe and secure habitat to many high altitude animals. Some of the animals at the zoo include the Snow Leopard, Himalayan Black Bear, Siberian Tiger, Barking Deer, Sambhar Deer, Palm Civet Cat, Wolf, Silver Pheasants, Hill Fox, Ghoral, Rose ringed Parakeet, Owl, Eagle and many rare Himalayan birds. The zoo is closed on Mondays and all national holidays. Khurpatal At an altitude of 1635 mts Khurpatal is an awesome place, located just about 12 km from the Nainital town. This place is a heaven for anglers with clear weather, plenty of game and fishes. You can reach the place by trekking 5 km amidst lush greenery Nainital Boating The Nainital Boat House Club exclusively holds the management of yatching in Nainital. While sailing a yatch requires a thorough knowledge of sailing technique and skill, casual visitors and tourists can still enjoy a drink at the lake-facing bar or shoot a game or billiards by paying a nominal temporary membership fee. At present, the Nainital Boat Club has got 10 yatchs. The original yatch club was shut down in 1947. Naina Lake Lovers point After visit above places back to the hotels, later dinner and overnight stay in Hotel.
Nainital to Pant Nagar Airport via Bhimtal & Nakuchiatal
After breakfast proceed to visit:- Bhimtal Bhimtal is a picturesque lake located in the lake district of Uttarakhand state i.e. in Nainital district. Bhimtal is perched at an elevation of 1,370mts above sea level. Named after the legendary Bhima of Mahabharata, Bhimtal is a beautiful lake centered amidst green mountains. The lake is at a scenic spot with a small island at its centre on which there is a beautiful large aquarium which was previously a restaurant. Bhimtal affords splendid views and visual vistas of nature's beauty. There is an ancient Bhimeshwara Mahadev Temple on the banks of Bhimtal which was built by Bhima during the exile period of the pandavas. The present temple was renovated by Baz Bahadur of Chand Dynasty in the 17th century. Nested in a valley, this beautiful lake is the biggest around Nainital. In the centre of this blue water lake lays a small Island, that can be approached by a boat and at the island has an aquarium too. One can enjoy boating on the lake or explore the surroundings temples on foot. Nakuchiatal It is known as the mystique lake with nine corners. Surrounded by forested hills on all sides it provides peace to the tourist. It is said that whoever sees all the nine corners of the lake in one shot, attains Nirvana. Apart from the lake, more activities like trekking, angling and paragliding are available for tourist. After visit above places transfer to your onward journey with the sweet memories and good experience of Uttarakhand.
Inclusions
Welcome drinks on arrival in hotels. (Non alcoholic)
Accommodation on twin sharing basis.
Bed tea ,breakfast and Dinner in Hotel.
Transport services by an exclusive vehicle as per itinerary.
Bus Station and Hotel Pickup
Assistance on arrival.
Exclusions
Any monument entry fees / camera fees.
Any meal, which is not mentioned above.
Any guide charges.
Any air / train fare.
Payment Policy
50% Upfornt when tour will start.
30% in beetween tour
20% at end of tour
Cancellation Policy
Payment made to Hotel will not be refundable
Cab payment is refundable